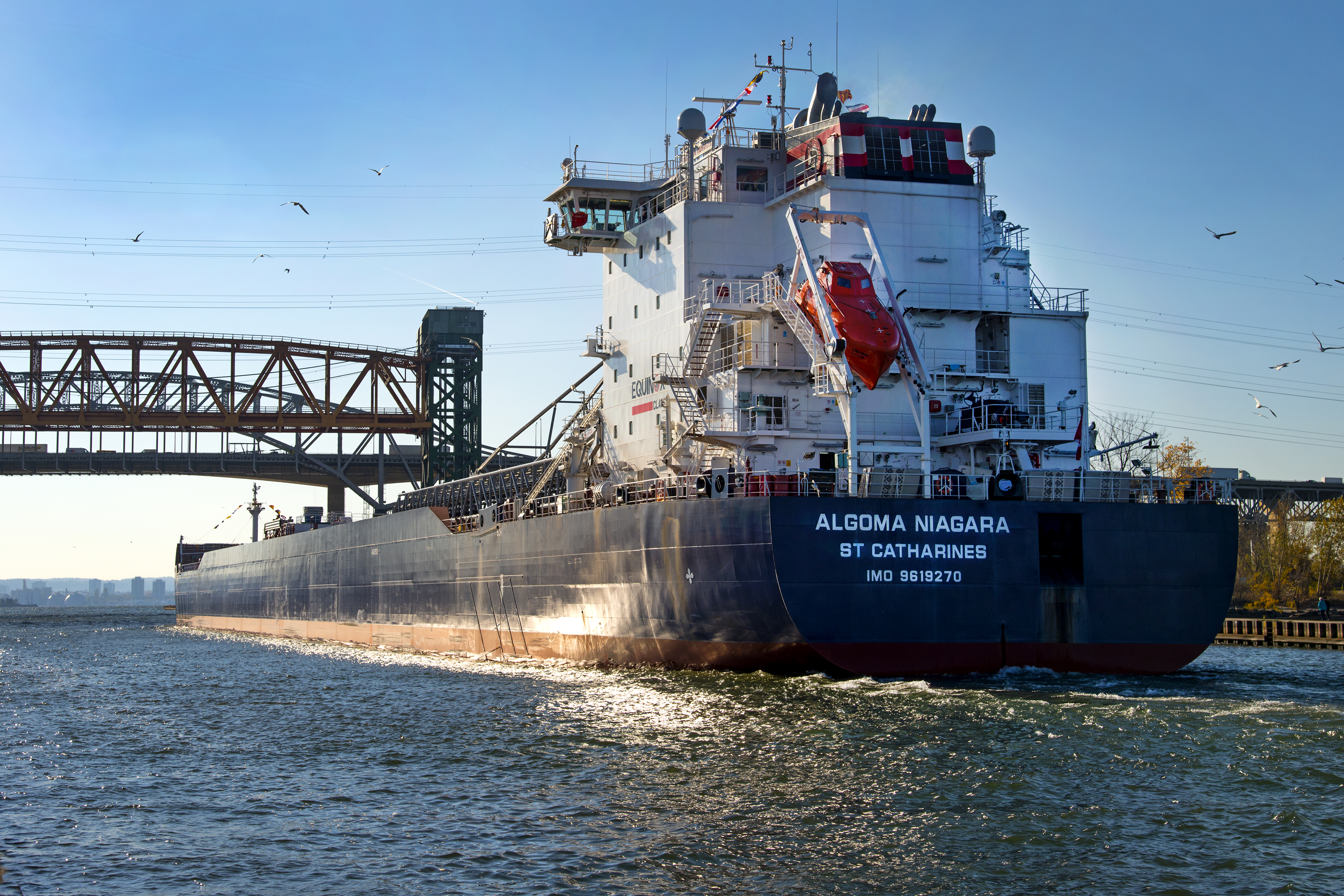 Algoma is committed to growing in a sustainable manner while minimizing our impacts to the environment. Marine transportation is recognized as the most sustainable way of moving goods and we have further improved on this advantage through our significant investment in building new, highly efficient vessels for our operations in the Great Lakes region.
Algoma's vessels operate in some of the most beautiful and treasured areas of the world and we are committed to protecting these environments. Our highly efficient Equinox Class ships are all equipped with certified and effective exhaust gas scrubbers designed to meet stringent ECA Sulphur Oxide (SOx) emission limits. The scrubbers clean the exhaust gas, removing SOx emissions and reducing particulate matter discharges.
Our domestic fleet voluntarily participates in the Green Marine program. This program aims to improve the marine industry's environmental performance above and beyond regulation in a number of areas, including aquatic invasive species, pollutant air emissions (SOx, NOx and PM), greenhouse gases, waste management and underwater radiated noise. In 2019 Algoma achieved a Green Marine score of 4.2 out of a possible 5.
Click here to view our Environmental Policy