Algoma Central Corporation Announces Purchase of Product Tanker for Domestic Fleet
Nov 09, 2018
---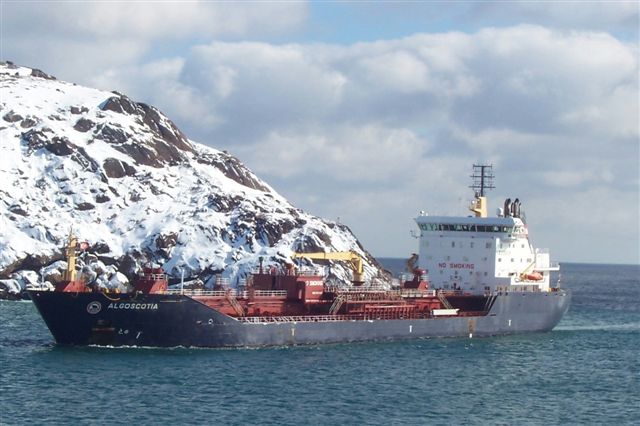 St. Catharines, Ontario (November 9, 2018) — Algoma Central Corporation ("Algoma" or "the Company") (TSX: ALC), a leading provider of marine transportation services, today announced the purchase of a 2008 built product tanker which will become the seventh tanker within the Algoma Tankers Limited fleet. The purchase demonstrates Algoma's commitment to continuing to safely and efficiently ship petroleum products on the Great Lakes – St. Lawrence Seaway and East Coast.
"We are extremely pleased to add a vessel to our Algoma Tankers Limited fleet as customer demand continues to strengthen in this segment," said Ken Soerensen, President and CEO of Algoma.
The 16,958 dwt. vessel will be re-named the Algonorth, after the Company held a "Name the Tanker Contest," in which all employees were able to take part. The ship is scheduled to depart Gothenburg, Sweden on November 12, 2018 and head for Canada, at which time the vessel is expected to begin operations within the product tanker fleet.
"We have been in the product tanker business for over 20 years," said Gregg Ruhl, Chief Operating Officer at Algoma. "While it is important that we add this quality asset to our fleet to continue to meet our customers' needs, the true backbone of Algoma Tankers is our experienced and qualified crews who operate these ships skillfully day and night, 365 days a year," Mr. Ruhl added.
About Algoma Central
Algoma Central Corporation is a publicly traded company which operates the largest fleet of dry and liquid bulk carriers on the Great Lakes - St. Lawrence Waterway, including self-unloading dry-bulk carriers, gearless dry-bulk carriers and product tankers. Algoma also owns ocean self-unloading dry-bulk vessels operating in international markets and a 50% interest in NovaAlgoma, which includes a diversified portfolio of dry-bulk fleets operating internationally.


For further information please contact:
Ken Bloch Soerensen
President and CEO
+1 905-687-7885


   Gregg A. Ruhl
   Chief Operating Officer
  +1 905-687-7890