THE NACC ARGONAUT GREAT LAKES CEMENT CARRIER – WATCH HERE

Algoma leverages its experience in short sea shipping beyond the Great Lakes to the global marketplace through strategic partnerships.
The Global Short Sea Shipping segment comprises two joint ventures with Nova Marine Holding SA (Nova), both with 50% interest. These ventures are a reflection of a strategic intent to enter the global short sea shipping sector, focusing on niche markets featuring specialized equipment or services and lacking an existing dominate player.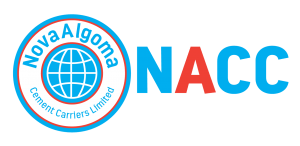 In January, 2016, Nova and Algoma created
NovaAlgoma Cement Carriers
, or NACC. The fleet, now the largest in the world, comprises pneumatic cement carriers that utilize a compressor and pump system to load and unload cement powder via a large diameter hose. This operation is very clean, with essentially no discharge to the atmosphere. Cement shipping is a regionalized market with generally smaller vessels servicing large global manufacturers that support infrastructure investment.  The fleet also consists of two pneumatic cement carriers operating on the Great Lakes – St. Lawrence Waterway.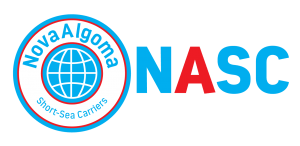 In April, 2017, a second joint venture,
NovaAlgoma Short Sea Carriers
, or NASC, was created. The fleet comprises owned ships, chartered vessels, and vessels under third party management contracts. The size and configuration of short sea mini bulkers allow cargo to be moved efficiently between coastal and inland ports; these mini bulkers have capacities up to 15,000 dwt. The NASC fleet supports the agricultural, cement, construction, energy and steel industries worldwide.