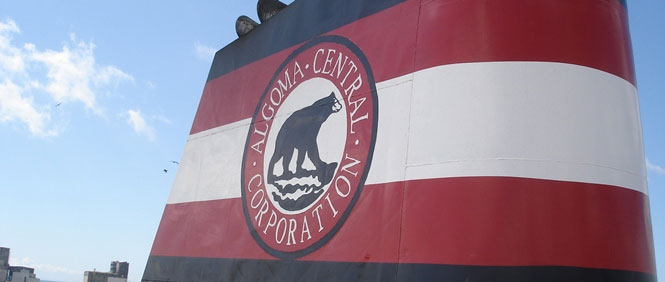 Algoma Central Corporation recognizes our employees as a key factor to the success of the organization. The overall performance of Algoma Central Corporation is dependent on dedicated and highly skilled employees.
Shipboard Careers with the Bear
As the leader in domestic shipping on the Great Lakes, Algoma Central Corporation offers employees some of the most challenging and technically sophisticated positions available today.  The new Algoma Equinox Class vessels feature the latest innovations in navigation and engine efficiency.
Shoreside Careers with the Bear
Shore-based careers with Algoma include a variety of opportunities in areas such as ship management, engineering, naval architecture, accounting, information technology, human resources and marketing.
Diversity
Algoma employs individuals from across Canada. Our employees represent many different nationalities, cultures and beliefs, each with their own unique background and experiences. The diversity of our employees is an asset, and makes our Company stronger and more competitive.
Available Career Opportunities
Algoma is always looking for talented individuals to join our team. If you are a highly motivated team player and are looking to join a leading organization that offers a challenging environment where you can grow and continuously improve, you should consider a career with Algoma.