The Corporation's interest in Ocean Self-Unloaders consists of a joint interest in two ocean-going self-unloaders and direct ownership of four wholly owned ocean-going self-unloading vessels.
Self-unloading Vessels
Algoma's dry-bulk self-unloading vessels provide flexible cargo handling options with the ability to trans-ship a cargo. The three major commodities carried by ocean self-unloaders include coal for power generation, crushed aggregates for construction and gypsum for wallboard manufacturing. Ocean self-unloaders also provide transportation services for the steel industry and for salt shippers. Markets are centered in North and South America, however activities can be worldwide. Service is provided under long-term contracts to leading companies in each sector.
Vessel management and maintenance of the ocean shipping fleet is the responsibility of Corporation's own technical experts. The Corporation and its ship managers continue to focus on productivity, operations excellence, safety, security and environmental protection.
OCEAN SELF-UNLOADERS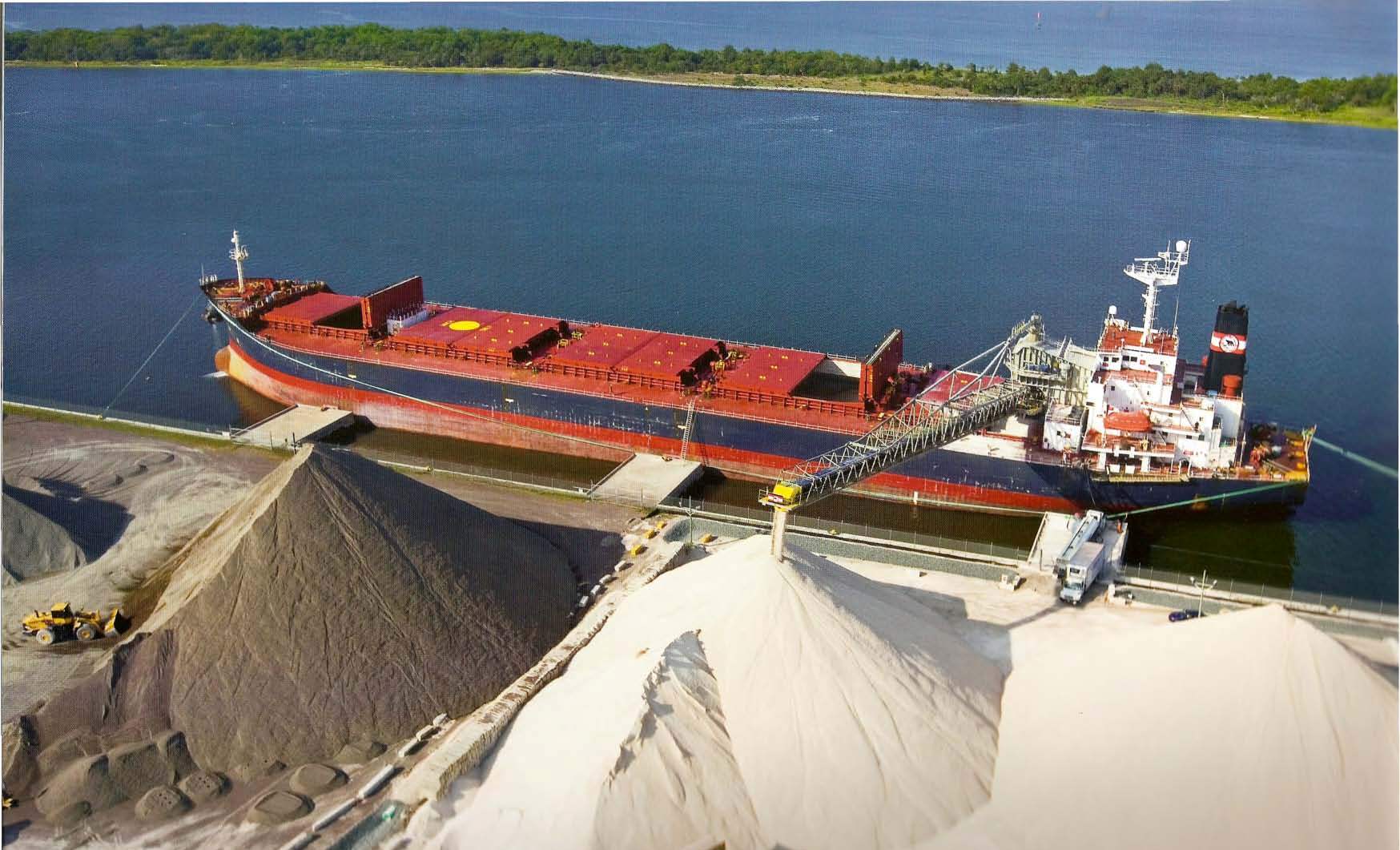 The six ocean self-unloaders are part of an ocean going self-unloader fleet, the largest of its kind, providing ocean going self-unloader transportation services. Read more