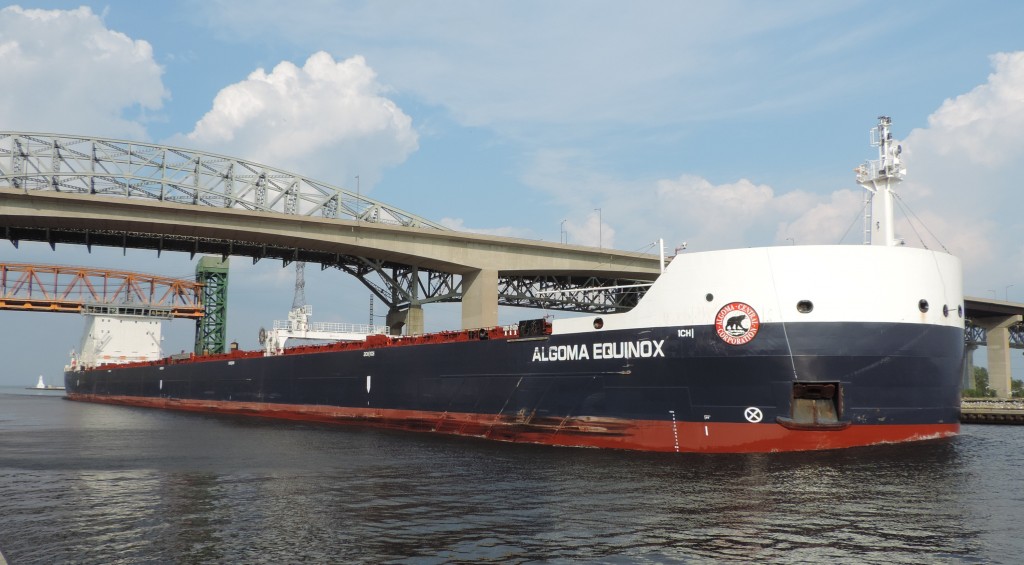 Algoma Central Corporation is renewing its domestic dry-bulk fleet by launching a new class of dry bulk carriers, the Equinox Class of vessels.
The innovative new design of these Equinox Class vessels is a result of our project team working for nearly two years in conjunction with Deltamarin, a leading vessel design firm. The Equinox Class vessels are more efficient and have a significantly reduced environmental footprint.
The Equinox Class represents the next generation of Great Lakes – St. Lawrence Waterway bulk cargo vessel. The ships have been specially designed to optimize fuel efficiency and operating performance thus minimizing environmental impact. To learn more, click a red circle on the Equinox model.
Show all Features